The school holidays are a time for rest, family time and celebrations. But fun learning doesn't have to stop when the school gates close. Keep your little ones busy with hands on play over the holidays with our top picks:
Available at MPH Bookstore:
Fingerprint Activities Dinosaurs
Let your kids experience the joy of fingerprint art. Simply press fingers into the ink pad and print scales on a stegosaur's back, decorate a diplodocus and add teeth to a roaring T-rex. This kit features lots of different dinosaurs, along with other prehistoric creatures that lived on land and in the sea.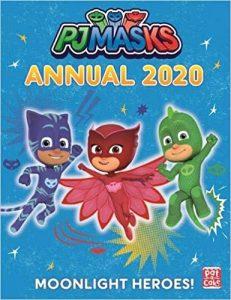 PJ Masks: Annual 2020
By day, they are Connor, Greg and Amaya, but by night they are Catboy, Gekko and Owlette, the PJ Masks. Kids would love to discover a year of PJ Masks fun with this official annual. Jam-packed with puzzles, games and activities, it has everything kids need to know about the PJ Masks.
Available at Toys"R"Us:
Star Wars Monopoly 40th Anniversary
Celebrate the 40th anniversary of the original Star Wars movie with this special edition of the Monopoly game. Relive the story of Star Wars: A New Hope as you travel around the board. Collect memorable scenes and iconic ships inspired by the 1977 movie while strengthening power and influence over opponents by building Fleets and Bases. Force and Smugglers Cargo cards shape players' destinies and the only player left after everyone else has gone bankrupt wins!
Scrabble Harry Potter Edition
Let your kids create a new level of magical mischief with the Scrabble Harry Potter Edition as they find themselves sorted into one of the four Hogwarts houses, draw special cards when their word crosses a Hogwarts space, use Spells and Potions to increase a score, and flummox their opponents; and earn bonus points for playing words from the exclusive Harry.