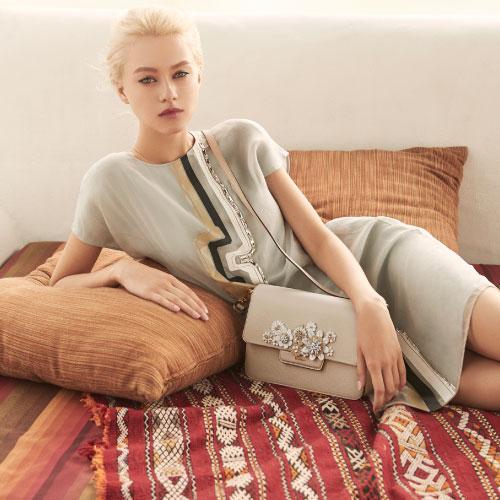 Whether you're hitting the town or going to a romantic meal, take along your best accessories from Bonia's 2018 Silk Route collection. Win over the heart of your loved one with BONIA's journey on the Silk Route, taking you through the corridors of culture, while leaving your passport behind. Delight in an Italian collection inspired by the destination that impressed the merchant Marco Polo.
Create a playful look of love with MAC's Retro Matte Liquid Lipcolour in Metallic. All 12 of the original warm neutral and boldly bright metallic are available, along with three completely new metalized hues. Whichever shade you choose, let a jolt of pure matte / metallic colour complete your look!
It's time to shine in Variante – from sparkling sequins, silky fabrics to glamorous details on dresses that will steal your heart. This local designer brand has been dressing Malaysian women for more than a decade through its collection of stylish, trendy and unique pieces.
Share a preferred gift from Pandora's Valentine 2018 collection this Valentine's Day. Spell out your love with a sophisticated dangle charm in sterling silver and Pandora Rose. The modern design features individual dangles that together create a touching message. Or wear your heart on your sleeve this Valentine's Day with romantic pink and red jewelry.